Fire safety knowledge training and drill were conducted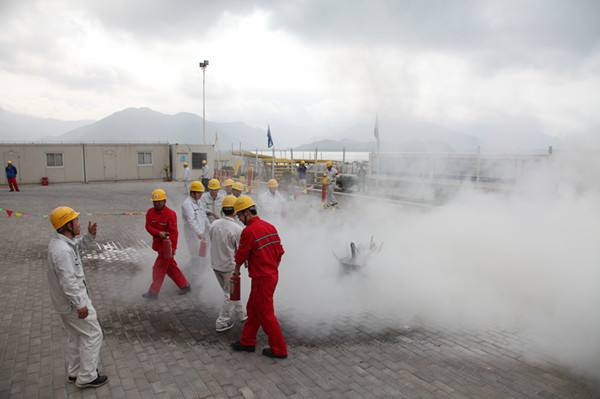 To firmly carry out the policy of "put prevention first and combine prevention with elimination",cultivate the staff's awareness on fire control, especially train the new staff to master fire-fighting skills, make every employee know fire control, know how to report a fire, use fire equipment, put out earlier fire and escape, realize the prevention of fire and reduce fire hazard,
Security Management Department carried out fire safety knowledge training in the dining hall on the afternoon of October 23rd, demonstrated how to use the fire extinguisher. After the training, more than 60 trainees participated in the fire emergency drill on the road, west of the dining hall. During the drill, the trainees took turns taking various fire extinguishers and rushing toward the burning woodpile which was 50 meters away, to put out the fire.
By the drill, everyone mastered how to use fire equipment correctly to put out fire and good effect was achieved.